About us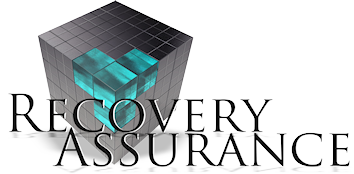 Background:
Availability: defined as the fraction of time that a system remains operational and properly servicing requests.
Annually, companies spend millions of rands on high-availability solutions and disaster recovery, yet they still experience down-time which adversely affect business and lead to quantifiable losses and reputational damage.  This is simply because it is virtually impossible to detect failures on all the different components within a high availability environment.
Having repeatedly identified this as problematic in organisations, Recovery Assurance set out to source the most effective solutions to manage these risks.
Incident Intelligence
Recovery Assurance provides resilience solutions to enhance the overall effectiveness of continuity functions and service delivery within organisations.
Through incident intelligence, our solutions measure organisational maturity with regard to resilience, thereby enabling our clients to benchmark themselves against the international accepted standards.  
Recovery Assurance ensures the correct response to an incident and the recoverability of organisations by supplying solutions that detect and identify potential risks before they have an impact on your day to day business. 
Relentless Resilience
Our vision is to ensure relentless resilience of your organisations through our incident intelligence.
Through on-going research and investigation, we are proud to bring you our best of breed solutions.